Indie Authors You Should Be Reading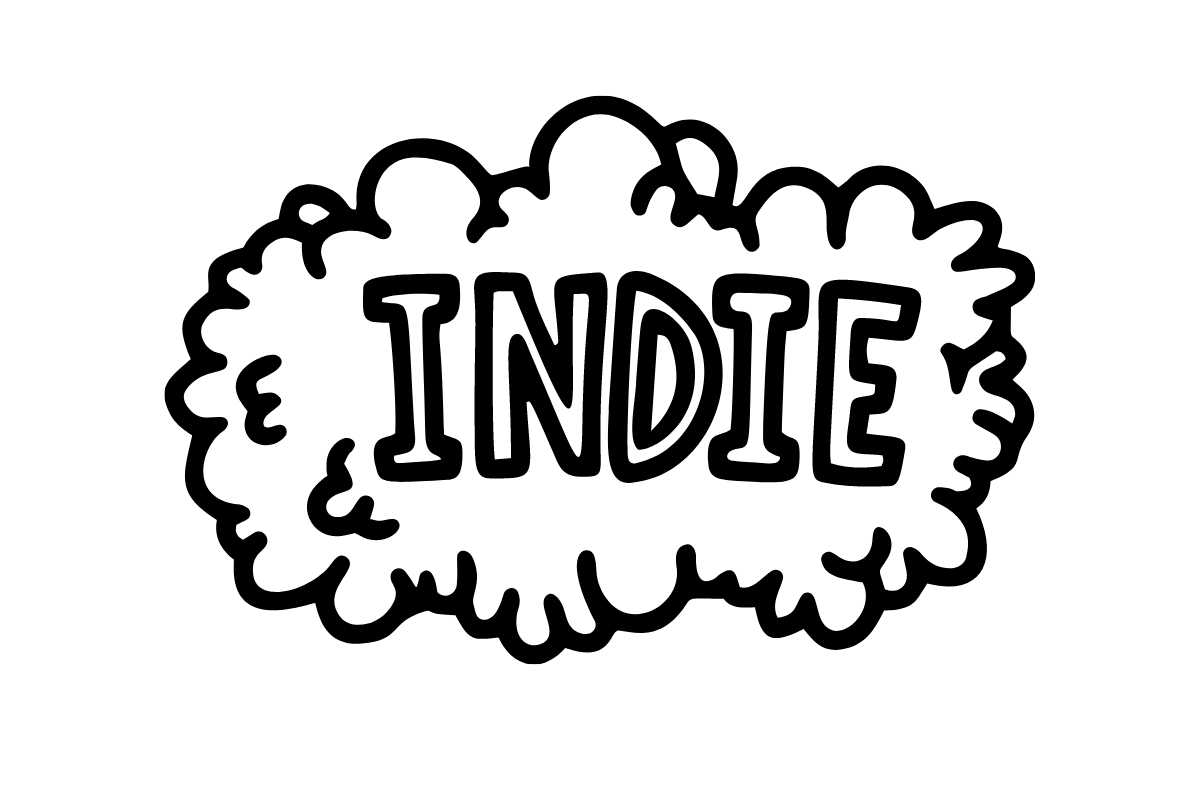 Just because Indie Author April ended doesn't mean reading their work has to end
One of the biggest struggles that indie authors face is trying to be seen by their audience
That is why we have Indie Author April, shop small business days, and more to help support one another. But, just because these special days are over, it doesn't mean you can't keep discovering these authors. So, I've made a list of Indie Authors you should be reading.
Let's start with Sci-fi:
Empyrean (The Leron Series Book 1)
An alien prophecy meets a human quest for survival in this other-world science fiction adventure.
Jahira Williams has always been most at home on a flight deck. When a tragic accident destroys the generation starship, Aquilo, Jahira is forced to start a new life on the ground on a planet that should never have been colonized.
Her grief is soon overshadowed by worry for her friend and co-pilot, Magnar. Jahira witnesses Magnar drinking from the planet's mysterious silver pools. When his erratic behavior takes a turn for the worse, she knows she must find a way to help him, but has no idea what to do.
Meanwhile, Krnar, a native inhabitant of the planet Leron, risks everything to prove his worth to himself and his people. He believes he could be the one to fulfill the prophecy. What he discovers will change his life forever.
The Obsidians (The Obsidian Odysseys Book 1)
Christian Bradford is a freelance journalist living in Glasgow. He's eager to get involved with the next big story; little does he know, it may be closer than he thinks. Eve Foster, an office worker at one of the city's museums, is in a blossoming relationship with Christian, is she really as unassuming as she seems? The Obsidians is a science fiction action adventure like no other. Set in the heart of Scotland (and against the backdrop of some of Great Britain's major landmarks), join Christian, Eve and a rock band that is simply out of this world as they race to stop a super-villain from enslaving humanity. The hunt for the Obsidian Device is just beginning, but for some, the journey may already be at an end.
On the planet Yand orbiting Yildun, the second star on the tail of Ursa Minor below the Polaris tertiary, lives a peaceful but fierce species of empathic, winged humanoids. Yanara's worldmaker power is her planet's last defense against the K'tul, a savage intergalactic invader. But her adolescent daughter's maiden manifestation of her inherited trait threatens to null Yanara at the worst possible time. Will their world survive? How?
Romance:
Thirtysomething Rae Logan might never be quite Polish enough to please her mother, and she just can't seem to get past chapter five of the terrible novel she's writing, but at least she's got one good thing in her life; her fiancé Simon.
But all that changes when she walks in on her husband-to-be in a compromising position with the bombshell next door, and she leaves everything behind to escape to her sanctuary, the converted water mill by the sea where her mother's long-lost sister Nush lives.
Rae might be broken now, but it doesn't take long for the curious charms of Blackston Bay and Nush's magical lemon tea to put her back together. But Nush's lemon tea typically comes served with a slice of outrageous gossip and wild rumour, and when Rae reconnects with an old flame, she doesn't know which of Nush's stories she can believe, especially when she discovers that Nush has a few secrets of her own…
Luv Shuv In New York: An Opposites Attract, Interracial Romance
Akira Mishra
My father had one request — more like a condition — to allow me to leave our large, Indian joint family and move to New York to pursue my master's degree.
To not get involved with anyone who wasn't a Desi boy.
And I did not miss a beat before I agreed.
Because why not?
All I wanted was Freedom. To live away from my overbearing — but very sweet and supportive — family.
To study hard.
Find a job in NYC.
And make it on my own, like millions of my fellow Indian immigrants.
My plan was all set.
So, of course, it's completely ruined when I sit beside him on the first day of my class.
.
Sam White.
Sam White, my White American classmate.
Sam, with his dark-as-sin clothes, a permanent frown etched on his face, and his perfect grades in class.
Sam, with his total ignorance about my Indian culture but his determination to understand it better.
So what if he makes me feel a little more at home in an unknown country?
So what if he looks at me like I'm the only one he sees?
I will not fall for him.
I cannot fall for him.
I absolutely cannot break my promise to my father.
So, of course, I do.
Falling For You: A Clean, Small Town Romance (Love In Autumn Book 1)
After losing her mother to cancer, Meredith packed her most prized belongings and her necessities, loaded up her service dog Max, and took off on a cross-country trip.
And ended up settling in a small town in Tennessee.
Chase — the local sheriff — is head over heels for her the moment their eyes meet.
But Meredith is guarded. After a tragic night changed her life forever, left her with almost crippling anxiety, she doesn't trust easily.
Yet, she can't say no to the sheriff.
But is he enough to protect her when her past comes crashing back into her life — quite literally?
Fantasy:
The Call (Storm's Rising Book 1)
The heroes of old are disappearing, victims of kidnapping, murder, even falling to their own despair. But their work is not done. The gods call forth the next generation…and a storm is rising.
In a city once hailed as a natural wonder, now corrupted and sullied, the Spring Market has just begun. Elves are bought and sold wholesale, destined for an unholy ceremony: a decrepit king seeks immortality. Among the elves is one of royal blood, carrying an artifact of untold power. When it falls into the hands of a young rogue, the brooch seems his ticket to a new life, but instead draws him into an insidious web of danger. Pursued by a huntress seeking vengeance for her sister's kidnapping, and a pair of half-bloods seeking a father gone missing, he soon finds their paths are hopelessly entangled.
Drawn together by amulets handed down through generations, they soon uncover a legacy of betrayal and loss. Along with a cursed mage who walks with the wicked, they must unite the amulets, rescue the elves, and stop the dark priesthood. If they fail, the High King will rise again, and Urgrithka the Hollow will enter the world of the living. Cyrradon will know an eternity of undeath.
The Call is the first book of the Storm's Rising's series, beginning the epic tale of a world created in the image of beauty and balance, and rent asunder by wars among gods and mortals.
Steel Princess: A World of Magic, A World Of Steel
TWO WORLDS: ONE OF MAGIC, ONE OF STEEL.
She just wants to belong.
Determined to fit in and connect with her human friends, android Silver has always felt like an outsider within her human travelling community. In Elysia, humans are seen as outsiders, their steel queen claiming every last one of them as rebels. They've always been on the run. Like her mother, Silver just wants to help others.
But when cruel Queen Magnolia's soldiers come looking for their missing princess, who was stolen by rebels when she was only three years old, Silver begins to unravel an endless string of secrets woven into the family she has always cared for. Could her parents have stolen her from the Elysian palace when she was small? Worse, could she be the princess they're looking for?
After journeying to their Northern Mountain Sanctuary where her parents were born, Silver finds a new purpose:
She must kill the cruel queen and take her throne before she destroys them all.
He only longs to know who he really is.
Tinker Eden has only ever known life in the palace lab. Taken from his home in the Northern Mountain Sanctuary when he was only three years old and brought to the palace, he spends his days working under close supervision of Master Lennox, building, rebuilding and repairing the Elysian royals until his fingers bleed. He knows nothing of his parents or their lives, and remembers barely a thing of his childhood, leaving far too many questions about his own life unanswered.
So when Master Lennox's assistant reveals he's been working with a community outside of Elysia and sends him to the Sanctuary where he was born to work on the missing princess, Eden seeks the opportunity to return home and learn more about where he came from.
When Silver and Eden meet, their connection is clear, but things don't always go to plan. Kidnapped by pirates while searching for his parents at the Elysian harbour, Eden finds himself caught up in an adventure across the seas to Elysia's magical enemy Kingdom of Panyria, who have plans to infiltrate the steel queendom.
He discovers a world full of magic, new friends, and the family he's always wished he had.
Both only want to make the world a fairer place for everyone.
Hunters: The Ballad of the Songbird
Welcome to the new age…
Those left on Earth survived the Rising. They survived the War.
Humanity — pushed to the point of extinction — is forced to accept that monsters no longer dwell in the murky shadows of myth and legend. They are frighteningly real. An uneasy peace has settled across the globe on the cusp of an international Summit intended to gather the surviving Human factions with the new nations of Vampyrii, Werewolf, Troll, Ice Giant, and Fae. Their leaders, their delegates, and their decision-makers. A conference where the honorable strive to make the world a better place, and where corrupt politicians pursue their own selfish agendas. Alliances are formed…coups are plotted.
In Werewolf-held Canada, a girl is taken. A rescue mission ensues. In Europe, a grieving hybrid soldier searching for answers returns to London to face the ghosts of her past. In Vampyrii-occupied America, one of their race seeks to restore a small part of the world to its former self. But trouble is brewing beneath the surface as society teeters on the precipice of calamity. Mysterious forces work to threaten this new way of life. Threaten to reveal who are the hunted…and who are the Hunters.
Historical:
In the Fall of 1723 in Dover, NH, Tamsen's world is shattered and turned up side down when her husband is killed and two of her children are abducted by an Abenaki raiding party. Now a widow, she is courted by two men. She refuses the rich and vain Thomas Waldron, who vows revenge. John, the other suitor, proposes as Waldron buys her farm and sets to drive Tamsen and her seven other children from the colony.
Her resourceful daughter, Rachel, taken by the Abenaki, saves a warrior's life, learns Abenaki, is taught Indian healing ways, and becomes trusted by the tribe. Always, searching for her sister, Anne, Rachel arrives at the Indian village and treats the sick. The tribe's Shaman, who despises all English, throws a tomahawk at her back
Meet the Thompsons of Locust Street, an unconventional family taking Philadelphia high society by storm…
1868 Elspeth Thompson is the middle daughter in a family with tightly held secrets. While she loves her family, she longs to break out from their overprotective hold, to find herself, to be noticed for who she is rather than as chaperone to her beautiful younger sister, Kirsty, or underling to her elder sister, Muireall. A chance meeting under scandalous circumstances offers her the opportunity to be seen for herself, but the repercussions could lead to the downfall of her family.
Confirmed bachelor Alexander Pendergast enjoys his position as the right-hand man of one of the most influential and powerful politicians in Philadelphia. Heir to the largest textile mill on the east coast, Alexander is handsome, charming, and the ultimate catch on high society's matrimonial market. But he has no interest in settling down with a pampered debutante. He doubts the perfect woman for him actually exists…until he meets Elspeth Thompson.
But the Thompsons and Pendergasts move in different circles, and Elspeth has no desire to be judged and found wanting by Philadelphia's first families. Though she tries to resist Alexander's charms, when he comes to her family's rescue, she knows there's more to him than she'd first thought. But Alexander realizes that his ambitions may have placed Elspeth and her family in grave danger. With an unseen enemy determined to uncover the Thompson family's secrets, Alexander grapples with secrets of his own, secrets that could cost him the only woman he's ever truly cared about. When Elspeth finds herself in terrible danger, can she muster the inner strength of her ancestors to save herself and her family and find the courage to meet love head on?
Mystery:
Sycamore Street Mysteries: The Complete Collection
All five Sycamore Street Mysteries collected in one book!Follow along with brothers Josh and Noah and their friend Olivia as the three kids discover and solve mysteries in their own neighborhood! These short, illustrated chapter book mysteries for elementary school readers combine adventure and high-tech gear with research and pure nerve. The series showcases friends and siblings working together with good attitudes, clean language, and teamwork. The danger and action are matched by the intelligence, bravery, and loyalty of the characters.
Criss Cross: Christian Suspense
Safety is just an illusion…
An illusion shattered by the whisper of footsteps in the darkness behind her.
Holly has drifted from one place to the next for as long as she can remember, never settling long enough to build a life. It's the only way she knows how to survive in a world that has no place for someone like her. But when mysterious footsteps follow her home, and she finds a cryptic note taped to her door, she realizes she's stayed too long.
The man she's hiding from has found her. But how?
When people start dying and old, forgotten memories begin to surface, Holly finds herself wrapped up in a terrifying mystery with God, a pushy Southern detective, and a killer with one thing on his mind: her.
Childrens Books:
Kindness is my Superpower: A children's Book About Empathy, Kindness and Compassion
Teach your children the power of Kindness, one of the most important skills a child can learn.
Are you one of 90 percent of parents, saying that their top priorities for their kids is to be caring? This makes sense: Kindness and concern for others are held as moral virtues in nearly every society and every major religion.
The best social-emotional learning (SEL) book for raising kind children.
This charming story with peaceful rhymes and colorful illustrations will explain to your child that it is okay to make a mistake and say I'm sorry. Lucas will teach your child good manners and positive behaviour at home, at school, in the store, and on the playground.
Kids learn best by example.
With the perfect examples, this book offers, your child will have more understanding for others, accept diversity, thrive in a multicultural and inclusive environment, and show more empathy. Throughout the story, little superhero Lucas will learn what kindness means and understand what it is like to be kind, sensitive, caring, and generous.
Awards & Recognition
#1 Amazon Bestseller in Children's Multiculturalism & Tolerance (US)
Updated on February 2022
Practice Random Acts of Kindness.
Also included are Acts of Kindness Cards to promote empathy and kindness
1, 2, 3 count with me!
Come and count all the things you see at the motocross track! Explore counting and number concepts while you learn about motocross. A great companion book to The ABC's of Motocross by Kelly Noll. Designed for ages 3–7.
There are so many wonderful books out there published by Indie Authors if you spend the time looking.
---
You can even search Independently Published (Genre) Books, and it will bring you right to Indie Authors.