What Authors Should Know About Contracts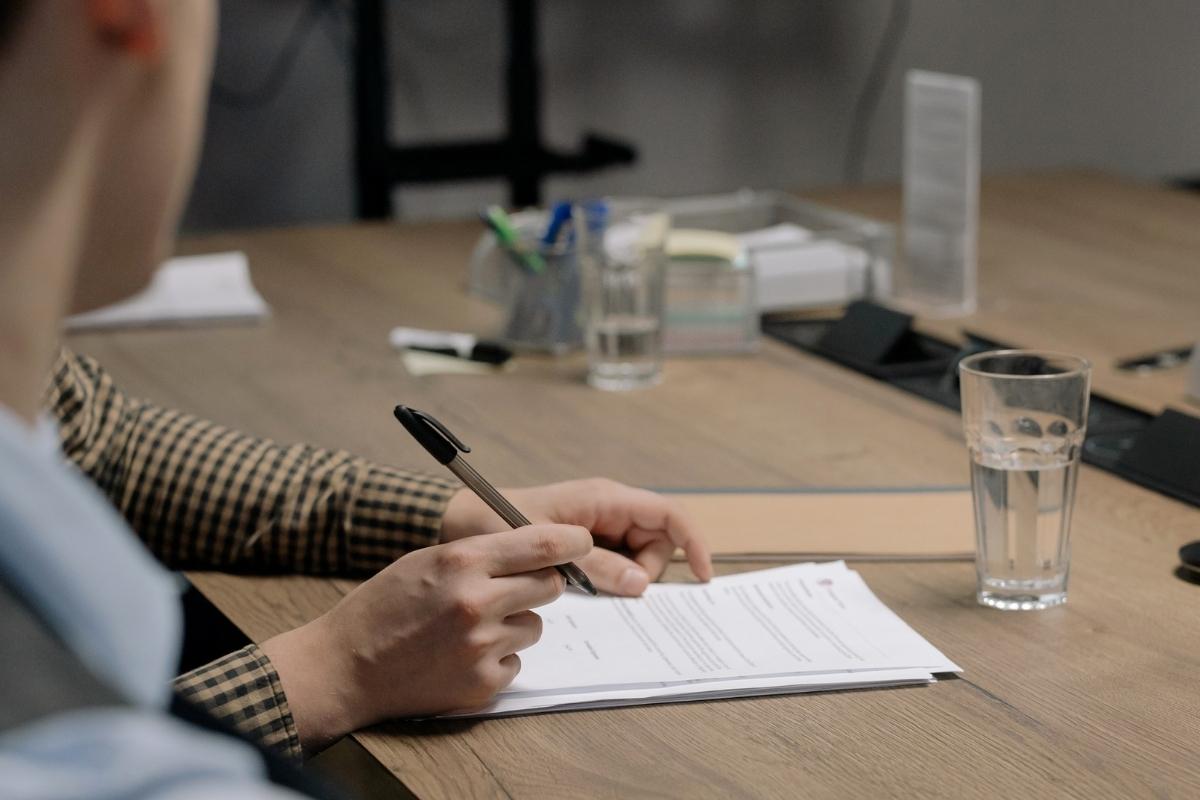 I was offered a few contracts that unfortunately fell through, but through the process, I gained valuable experience.
One of the most exciting things for a writer is being offered a book contract.
When you finally manage to obtain one of these sought-after book contracts, it feels as if you have won the lottery.
Someone has finally found your work worthy of putting their business and brand behind. Someone is ready to take the next steps with you. Someone is ready to help you blaze a path to reader's bookshelves.
As exciting as this is, don't let the bright lights of your moment blind you from looking over the details.
Many authors dive at the chance of a book contract but really need to take the time to pay attention to the details.
There are different routes to get to a book contract.
You can query until an agent picks you up, which then moves on to that agent shopping your book around to publishing agencies. You can also query smaller publishing companies that have open-door policies with un-agented authors. Both are good options and can yield big results.
In my case, after sending out 289 queries for my contemporary romance, Anywhere Else, I tried my hand at querying small publishing agencies.
I managed to find a few small publishing agencies that were accepting unsolicited queries from authors and tweaked my query letter for what they needed. After I'd submitted a bunch, I was surprised to find that two were interested in my book. Who knew!?
What was even more exciting was that one of them wanted to offer me a contract right away!
To say I was excited was an understatement, but I had to think with a business state of mind now. I'd gotten my foot in the door, but was the deal as good as I'd hoped it would be. This was where I needed expert advice.
Where to look for help in regards to contracts.
I can't speak for everyone, but I know when I look over a contract, I understand some of it, not all of it.
So, I decided to hire someone on Legal Zoom. Simple and easy to set up, Legal Zoom allowed me to fill out a form to tell them what I needed in a lawyer and they would set up a time for a phone call. Hiring a lawyer to look over a contract isn't ideal but I was on my own here and didn't want to take any chances.
This was also when I found the association for writers called the Writers Guild of America.
I still hadn't been in the writing world for a long time nor was I experienced with the big concepts of publishing deals yet. Thankfully, the Writers Guild of America helps show writers the ropes. They have a ton of useful information on their site in regards to contracts.
They have numerous types of sample contracts that allow you to see what types of contracts are out there. They also have a list called 'What every writer needs to know' where they explain the rights of the writer as they go through the publishing process. I found this immensely helpful in my situation.
So, why did my deal fall through?
The question you are probably wondering right now, huh?
First and foremost, every deal is different and things fall through for different reasons. But in my case, it came down to where legal residing would take place if something should fall through during my time fulfilling this contract. This is something that most authors don't consider.
What do I mean by legal residing?
I reside in the United States and this small publishing company was based in Japan with a United States office as their main residing address. The contract stated that if anything should fall through during my time fulfilling the contract, everything would fall under Japanese law. My concern was, what did that mean?
Let me explain this.
If something fell through which meant that I or the small publisher couldn't fulfill the contract, we would have to settle our differences under Japanese Law. I would have to fly to Japan, hire a Japanese lawyer and stay there for the duration of the time this legal situation ensued. Obviously, I hoped it would never come to that, but it was something to consider.
So, what was my next move?
The contract otherwise was wonderful. They would work with me to edit it and there was an advance payout. But, my lawyer advised me to ask them to change the legal residence to the United States since I lived there and the small publishing company listed the United States as their main residence for their business.
Unfortunately, it was not meant to be.
Shortly after I asked for the legal governing law to be changed from Japanese Law to United States Law, I was met with a withdrawal of offer form. They explained if I did not feel as if I could trust them, they didn't feel it would be a good fit to move forward with a contract.
As terrible an ending as this was to a potentially exciting journey, these things have a way of working themselves out.
Everything happens for a reason.
I ended up self-publishing Anywhere Else after such a long querying journey and readers loved it. I was overwhelmed by the positive reviews and feedback I received. Goes to show that there is always a way to get your work in front of readers.
There are often times when the publisher and author negotiate rights for the book during the publishing process as well.
When I started querying for my children's picture book, The Dandelion, I managed to receive a contract offer from a small publishing house.
They were interested in my story but wanted to create a timeline for me to redo the illustrations. (Their suggestions included redoing the illustrations on thicker paper and with better watercolor paint.) After this meeting, I was quickly sent a contract via email.
Looking over the contract, I now had some more experience under my belt from my first contract experience for Anywhere Else.
I took the time to read over the contract and consult the Writers Guild of America. The contract wasn't terrible but it was heavily weighted in the publisher's favor. This was when I needed to pick and choose what I wanted in my favor.
So, I took the time to ask them if they would be willing to negotiate the contract.
They agreed and asked which terms I would like to negotiate.
Here is what I asked for in my return email:
After reviewing the Author's Guide Model Book Contract, I was wondering if you would be willing to negotiate on these things.
On marking copies of Dandelion for export, remainder, overstock, and review to prevent resellers from selling them as 'new' in online marketplaces like Amazon.

Putting limits on how soon it can be remaindered in case Dandelion is ever printed in large batches that need to be sold off instead of print on demand. I know you said right now you print on demand.

Having a description of the details of Dandelion and what is expected for content in the contract.

Updating the competitive works clause to be more specific to Dandelion as right now it is more of a broad statement that could be inferred to apply to any book I write. I also was wondering about applying a time period to the competitive clause so I could do similar children's books in the future but would be willing to offer "Publishing house" first dibs on new contracts for any prequels, sequels, as well as stories in the same universe and/or with the same characters.

Adding a publisher's warranties section.

Adding clauses for termination of the agreement on publisher breach of contract or failure to pay royalties or royalty statements within a set amount of time.

Detailing what would be on a royalty report and a schedule of the accounting periods for said statements.

The out of print section seems to have a mistake as it only states what is considered in print / out of print. Can rights reverse after out of print?

Negotiation on the reversal of rights if foreign, audiobook, or subsidiary rights are not used or licensed within 2 or 3 years after initial publication.

Listing what specific territories and the languages for those territories for exclusive rights that "Publishing House" intends to publish in and non-exclusive rights for all others.

I know we talked about having Dandelion in Spanish, which I think is a good idea but I was wondering where the cost for the translation comes from.
Thanks for taking the time to look over all of this, very much appreciated.
Feeling pretty good about sending them the terms that made me feel comfortable as an author, I eagerly awaited their response.
Only — the days I was waiting for a response turned into weeks of waiting for a response. After sending a follow-up email two months later, I actually never heard back from the publishing house. I had been ghosted.
When something such as this happens, it is unprofessional when in the middle of negotiations.
When you don't hear back from an agent or a publisher, it is typically in the querying stages of the process. And, when you don't hear from them, this is clearly stated in their response message to receiving your query. They will write, You can expect to hear a response to your query in 6–12 weeks, but if you don't hear from us, consider it as us passing on your work.
So, despite this terrible negotiation experience, I took away great advice and tips from the meeting I did have.
If you want to read more about what I learned from the meeting I had with this publisher, check out What I've learned about becoming an author-illustrator in the realm of children's picture books.
Despite the tough process of negotiating contracts, I learned so much in the midst of it all.
I learned how to navigate the process of publishing.

I learned more about contracts for later on in my writing career.
Not every contract that you are offered is going to work out.
As exciting as the whole process is, be sure to take a minute to read the fine print. Be sure that the contract is beneficial to both parties. And be sure that you are making the right decision for yourself and your book.